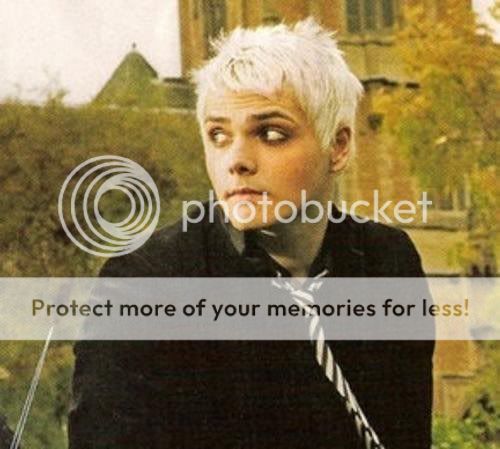 I'll probably forever be in love with him. When I started reading the book
Twilight
, he was what I imagined
Edward
would look like. He is pretty much perfect in my book, guyliner and all, not to mention that his voice makes the hairs on the back of my neck stand up and dont even get me started on his eyes..
"If for one minute you think you're better than a sixteen year old girl in a Green Day t-shirt, you are sorely mistaken. Remember the first time you went to a show and saw your favorite band. You wore their shirt, and sang every word. You didn't know anything about scene politics, haircuts, or what was cool. All you knew was that this music made you feel different from anyone you shared a locker with. Someone finally understood you. This is what music is about."
"So many people treat you like you're a kid so you might as well act like one and throw your television out of the hotel window."
-

G

erard

W

ay
The Ghost of You - My Chemical Romance