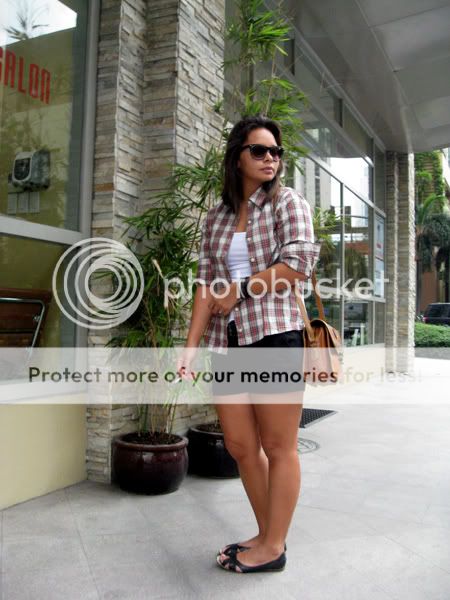 shorts & tank - cotton on, plaid shirt - thrifted, shoes - korean shop, bag - vintage, sunnies - F21


I took my boyf to get a haircut at the fabulous Henry Calayag Salon in Greenbelt, did some window shopping at the new GB5, and then we headed to the hotel to get made up and dressed. We were bridesmaids and our boyfriends groomsmen, half the entourage consisted of our little Boracay family, and the grooms guests were a colorful who's who of island royalty. The bride was blooming and the groom dashing, and I couldn't help but get a little sentimental during the ceremony.
At the reception, I did my best to
not
catch the bouquet, drank loads of champagne and went home with cake. Three of my most talented friends jumped on stage for a spontaneous performance that rocked the house. I was blown away by the radness of it all.
PS: Paula says the makeup artist made me look like JLo in her "Matrona" and Ben Affleck days. I'm still trying to figure out if that was supposed to be a compliment.. or not.